PVC Poison Plastic
An investigation following the Ohio train derailment of widespread vinyl chloride pollution caused by PVC production
This investigation uncovers the largest polluters of vinyl chloride in the U.S. and maps the communities regularly exposed to this dangerous chemical and its waste products.
Published on April 13, 2023, this new report reveals that the production of PVC plastic releases hundreds of thousands of pounds of carcinogenic vinyl chloride into the air every year in the U.S. Vinyl chloride factories produce billions of pounds of vinyl chloride to make PVC plastics often in low-income communities and communities of color. We also found that vinyl chloride and PVC factories report transferring millions of pounds of hazardous chlorinated waste to incinerators, cement kilns, and landfills in the south-central U.S. Incinerators, cement kilns, and landfills are well-known sources of dioxin pollution.[7] Vinyl chloride and PVC factories also transferred dioxins to incinerators and landfills.
Interactive Map: Where are the largest vinyl chloride producers and disposal sites located?
Use zoom feature to see local views.

From Local Community Experts
"It is horrific that in 2021, over 92% of Lubrizol's vinyl chloride emissions leaked from their facility through fugitive emissions. Eighty-two percent of people living within a three-mile radius of the plant are people of color. This is just one more glaring example of how systemic racism rears its ugly head."
Eboni Cochran
Co-Director, Rubbertown Emergency ACTion (REACT), Louisville, Kentucky
"I was born and raised in Mossville in a family of 13. My parents moved to this small town in 1955, as one of the twelve founding Black families of our humble community. The land and air were clean. It truly was the land of the free and the foundation of what should have been our family's American dream. In the last few decades, we've witnessed an influx of industrial chemical plants coming into and surrounding our community, emitting vinyl chloride and other cancer-causing chemicals into our air and water. As local residents, we experienced debilitating headaches, some developed asthma, others experienced kidney failure, and the list of health effects goes on. My own health suffered a rapid decline, and the neighborhood where I raised my four children became unlivable. Unable to withstand the increasing effects of toxicity, my spouse and children have been forced to abandon our family home and the legacy left by my parents over 70 years ago. Why the PVC plastics industry decided to come and contaminate the lives of a small African American community is unfathomable."
Christine Dellafosse
Community leader, Mossville Environmental Action Now (MEAN), Mossville, Louisiana
"Westlake Chemical in Mossville/Westlake, Louisiana is the third largest vinyl chloride emitting plant in the U.S. Westlake Chemical releases dioxins and furans into the air of the African American community in Mossville, chemicals that can be harmful to their health. Testing has shown that community members in Mossville have dioxins and furans in their blood at levels three times higher than ATSDR's national comparison group. The dioxin and furan congeners in the blood of Mossville community members match the dioxin and furan congeners in the air emissions from the Westlake Chemical facility. The toxic air emissions from the Westlake Chemical facility have also contaminated attic dust, indoor dust, and yard soil of homes of this environmental justice community."
Wilma Subra
President, Subra Company and technical director, Louisiana Environmental Action Network, Mossville, Louisiana
"As a concerned citizen, I am deeply troubled by the ongoing industrial pollution in Southwest Louisiana. The production of plastic and plastic precursors threatens the well-being of our people, communities, and our way of life. The long-term effects of unmitigated pollution on our environment and our communities cannot be ignored. Releases and spills have contaminated our air and water. There is a seafood advisory for our river that warns of the adverse effects of eating contaminated fish – fish that were contaminated by these terrible neighbors. Chlorinated hydrocarbons, including vinyl chloride, can have long-term detrimental effects on human health and the environment. Exposure to these chemicals has been linked to a range of health problems, including liver damage, cancer, and reproductive disorders. Furthermore, once released into the environment, chlorinated hydrocarbons can persist for decades, contaminating soil, water, and air and posing a threat to wildlife and ecosystems. It is imperative that we take proactive measures to mitigate the harmful effects of these chemicals and prevent further damage to our planet and our communities."
James Hiatt
Director, For A Better Bayou, Lake Charles, Louisiana
"The people of East Palestine and the surrounding communities will be dealing with the impacts of vinyl chloride for years to come. But we know that many other communities have already been dealing with this for years. The ongoing disaster in Ohio and Pennsylvania helps to show why we need much stronger action from the federal government to address these toxic chemicals that are too often allowed in our communities."
Amanda Kiger
Co-executive director, River Valley Organizing, East Liverpool, Ohio
"This new investigation reveals that vinyl plastics plants are polluting Texas communities with vinyl chloride, a known carcinogen. For years. plastics companies like Formosa have exposed residents and workers to vinyl chloride. East Palestine was not an isolated incident. Communities like ours have been polluted by the plastics industry's vinyl chloride for decades."
Diane Wilson
Community activist, Calhoun County, Texas
"Shintech released over 17,000 pounds of vinyl chloride into the air of our community in 2021. Their pollution is disproportionately impacting people of color, who make up 80% of the population living within a three-mile radius of Shintech's PVC plant in Freeport, Texas."
Melanie Oldham
Better Brazoria: Clean Air and Water, Brazoria County, Texas
From Science and Policy Experts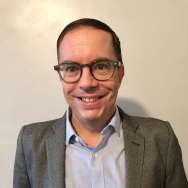 "It is outrageous that so many communities are being exposed day-in and day-out to the same dangerous chemical and plastic that burned in the Ohio train derailment. This should be a wake-up call for our nation on the dangers of vinyl chloride and PVC plastic. PVC is a cheap, toxic plastic that pollutes from its production to transportation, manufacture into products, use, and disposal. And, far too often these plastics chemical plants are located in environmental justice communities causing disproportionate impacts to vulnerable populations. Governments and major retailers like The Home Depot that sell PVC products, from flooring to piping to packaging, must step up and ban the sale of this poison plastic."
Mike Schade
Director of Mind the Store, a program of Toxic-Free Future
"Vinyl chloride is primarily used to make plastic and was designated a human carcinogen in 1974. Here we are 49 years later, still dealing with the immense health and environmental problems caused by this chemical during production, transportation, use, and disposal.  Environmental regulators and private businesses like The Home Depot need to take action to ban vinyl chloride and transition to safer substitutions. The public, particularly people living near vinyl chloride manufacturing facilities, deserve nothing less."
Judith Enck
President of Beyond Plastics and former EPA Regional Administrator
"It is time for state governments to protect communities from toxic threats like PVC and lead the shift to safer chemicals and materials. Several states are already taking steps to reduce the use of this poison plastic, such as considering bans on PVC in packaging or implementing state purchasing mandates for safer flooring materials.  States have the power to act swiftly and effectively in addressing this issue and should act now."
Sarah Doll
National director of Safer States
"This new report is an outstanding expose of the dangers that Americans face from vinyl chloride and PVC plastics. What is all the more shocking is that the chemical industry has known for half a century about the danger of vinyl chloride and specifically its ability to cause cancer, and yet it has continued to expand its production, transportation, and disposal, putting people, especially people of color and the poor at risk of disease and death."
Gerald Markowitz
Distinguished Professor of Interdisciplinary Studies and History, John Jay College and Graduate Center, City University of New York and co-author of Deceit and Denial: The Deadly Politics of Industrial Pollution
"This moving report demonstrates that the chemical release in East Palestine, Ohio was not an aberration but rather the rule. The report demonstrates that hundreds of thousands of pounds of vinyl chloride, a known carcinogen, is poisoning all of us but especially people of color whose communities have become victimized as dumping grounds and production sites for the plastics industry. We all owe a debt of gratitude to Toxic-Free Future for providing such a detailed and devastating look into the plastics industry and its impact on all of us."
David Rosner
Professor of public health, Columbia University and co-author of Deceit and Denial: The Deadly Politics of Industrial Pollution
Our report featured in news outlets